Maree aldam
Chief Executive Officer
Maree has nearly 20 years' experience of working in the third sector in Scotland, having worked with organisations that tackle homelessness, poverty and marginalisation. She was previously CEO of the International Network of Street Papers (INSP), a Glasgow-based NGO that leads and develops a network of 90+ social enterprise organisations (including The Big Issue magazine) in 35 countries worldwide.
Throughout her career, Maree has been involved in work that supports and provides opportunities to vulnerable and marginalised people, and she is passionate about women's rights and reproductive rights.
Maree is also a trustee of A Moment's Peace – a theatre company that focuses on social justice, activism and community engagement.
Jenny Block
Referrals & Partnership Manager
Jenny is an experienced postpartum doula, breastfeeding counsellor and birth educator. She has extensive experience providing doula support to families from all walks of life and is committed to contributing to a fairer and safer landscape for all birthing people.
Jenny initially worked with Amma as a senior postnatal companion and mentor to the postnatal volunteers before taking on her current role as our Referrals and Partnerships Manager.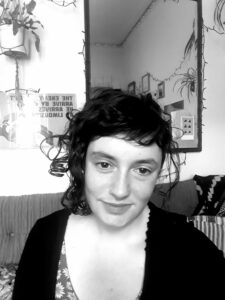 Beti Brown
Peer Support & Education Coordinator
Beti first became involved in Amma as a birth companion, later training to provide postnatal support. Her background is in community art and activism. Beti uses textile and fibre arts to explore the subversive power of traditionally feminised craft practices, and she has experience in facilitating art workshops with diverse groups including people with additional support needs and survivors of trauma.
As an activist and organiser, Beti has been involved in movements for reproductive justice, the safety and labour rights of people working in the sex industry and disability rights. Beti is also interested in therapeutic gardening and folk herbalism and hopes to bring these interests into her role with Amma to support the wellbeing of the members of the Amma Family Programme.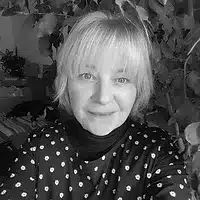 Karen Phillips
Service Coordinator
Karen joins Team Amma from the British Red Cross Refugee Service, where she built up expertise in providing advice, support, and advocacy to people in crisis as a result of their migration status.
Karen has a wealth of understanding of the asylum process and the barriers faced by people within it. She has worked with a wide range of vulnerable groups and believes that people have a right to safety, security and to realise their potential no matter who they are and where they come from.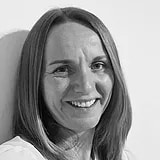 Helen Sheriff
Perinatal Services Manager
Helen initially got involved with Amma as a volunteer birth companion and quickly became an integral part of the team. Her strong management skills and experience as a birth companion led to Helen becoming our Perinatal Services Manager.
Before joining Amma, Helen owned a sales and letting business for 13 years. Previously, she worked in the retail, banking, and finance sectors.
Helen contributes extensive experience in training and staff development, as well as valuable expertise in GDPR and compliance issues.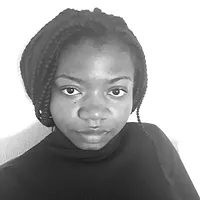 Christelle Boten
Team Administrator
Christelle is an experienced administrator and bookkeeper with a good financial background.
She has volunteered with the Scottish Refugee Council in Glasgow and has an extensive knowledge of the asylum process and realities asylum seekers face.
Christelle has been involved with Amma Birth Companions since 2019, starting as a volunteer before joining the staff team in 2021.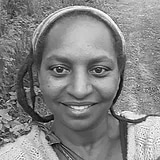 Tariqua Gorrissen
Perinatal Services Manager
Tariqua has more than 25 years' experience of working with non-profit organisations, where she supported asylum-seeking minors, undocumented migrants, and survivors of trafficking. Over the years, her roles have included crisis advisor, holistic therapist, supervisor, and doula.
Tariqua has extensive knowledge of child protection matters and domestic violence issues.
As a full-spectrum doula, she has supported over 300 births and been a source of strength for parents navigating infertility and baby loss.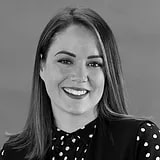 Amanda Purdie
Head of Strategy & Public Affairs
Amanda brings over a decade of experience in the charity sector to her role as Head of Strategy & Public Affairs.
Born in Canada, Amanda has worked for several charitable organisations in both the UK and abroad. Prior to joining Amma, she served as the Director of Marketing for a large national charity in Canada.
Amanda is responsible for shaping Amma's strategic priorities and leveraging our expertise to advocate for systemic change. She also leads all fundraising and marketing activities.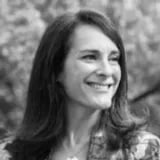 Abigail Stein
Fundraising Manager
Abigail has extensive experience in the third sector. She previously worked for ChildLine and spent twelve years at Glasgow Children's Hospital Charity, where she was part of the management team.
Abigail has years of experience in corporate events and fundraising and brings strong project and people management skills to the Amma team.
She is a qualified hypnobirthing practitioner, and a birth and postnatal doula.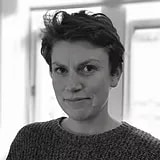 Sarah Zadik
Co-Founder and Head of Operations
For more than a decade, Sarah has worked to support vulnerable people in the asylum process and those with insecure immigration status. In 2019, she co-founded Amma Birth Companions.
As Head of Operations, Sarah oversees all volunteer activities and casework. She is responsible for ensuring the clients we work with receive safe, appropriate, and trauma enhanced support.
​Sarah also leads our monitoring and evaluation activities, helping to ensure Amma is achieving its mission and outcomes.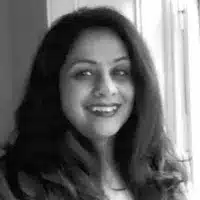 Satinder Panesar
Group Supervisor
Satinder is a Psychotherapist, Clinical Supervisor and Coach with over twenty-five years of working in the NHS, third sector, education and private sector.
She works from a integrative perspective - working with Person Centred, CBT or Attachment modalities to work uniquely with each client.
Her areas of specialism are working with both adults and young people who have experienced: trauma, tradition & culture - domestic violence, rape & sexual assault, child sexual abuse, honour based violence, forced marriage, sexual health concerns, pre & post termination. As a Clinical Supervisor she also works with young people in school settings.
Join our team
Are you passionate about supporting birthing people on their journey to parenthood? Check out our current vacancies to find out more about joining Team Amma.